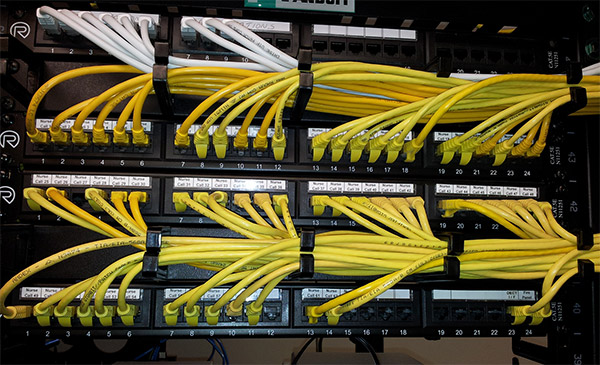 Satelco offer a wide range of cabling services including Structured Data and Voice (Cat 5 or 6), Standard Cat 3 voice cabling and even Fibre. Our design specialists can also provide consultancy so you get the solution that perfectly suits your business needs.
Our highly trained cable technicians won't take shortcuts and go to extreme measures to ensure you get a professional and perfectly finished job.
No job is too big or too small and our pricing is very competitive so please call us before looking elsewhere.
Cat 3, Cat 5e, Cat6 or Cat6a structured cabling.
Fibre backbone cabling
Fully qualified technicians
No Shortcuts