Local Communication Specialits
Satelco is a leading local Telecommunications Specialist based in South Australia. We are an authorised Unify (see related news article here) Dealer providing South Australian Companies with consultation, design and supply of suitable communication infrastructures for customers wanting the best and most cost-effective voice and/or IT integrated servers. We also supply several other brands including Hybrex, Panasonic, Plantronics and Polycom.
We take the approach of working closely with a customer, and getting to really understand their needs and goals, and how best to advise and develop the customer to their distinct advantage. Satelco is the local communications specialist, fully ready and trained to guide you through the often-confusing path of IT and Voice integration.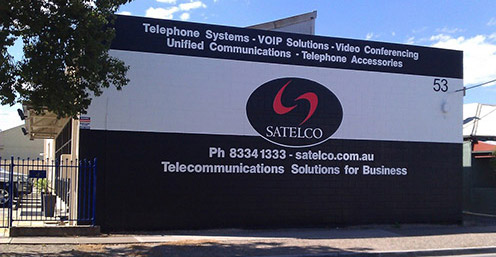 Our main competencies of knowledge, network options and product development paths are willingly passed on to our customers. Based in Adelaide and servicing the whole of Australia, we support a growing client base of satisfied customers using our supplied PABX, Key and Voice / IT servers.
To ensure that we are able to give our customers the best possible response to enquiries and to assist in equipment diagnostics, Satelco invests heavily in staff training and development in the products we offer. Our employees consist of fully qualified System Consultants, Market Research executives, supplier-accredited System Specialists, and qualified Trainers. Our low overheads are reflected in our very competitive product offerings. Our people are highly trained, motivated and dedicated to the delivery of superior consultation and product which reflects clients needs and aspirations to remain competitive and to deliver quality services to their own clients.